As a small architecture firm in Cincinnati, we are dedicated to fostering creativity to achieve our mission of creating meaningful spaces.
With that in mind, we have taken  an ambitious approach to competing in international design competitions. Most architectural firms avoid open design competitions. Often, the chances of winning are low and the work required is intense.
Over the past few years, we, however, have chosen intentionally to compete in two international design competitions. Interestingly, we won one and placed second in the other. While we relish the accolades we recognize that the rewards go beyond commissions or prize money.
It can be like playing the lottery. Competitions are a lot of work and small chance of reward," said Coffman. "But the really exciting thing is that it is a blank canvas. It lets us flex our creative muscles and keep our skills sharp. When you do day-to-day projects you can get bogged down in details. Competitions give you a clean slate to create. When you are done, if you put together something you are proud of and you grew, then it is worth it. Plus, the project may spur ideas for future clients.
Brian Coffman, AIA, LEED AP, Principal at A359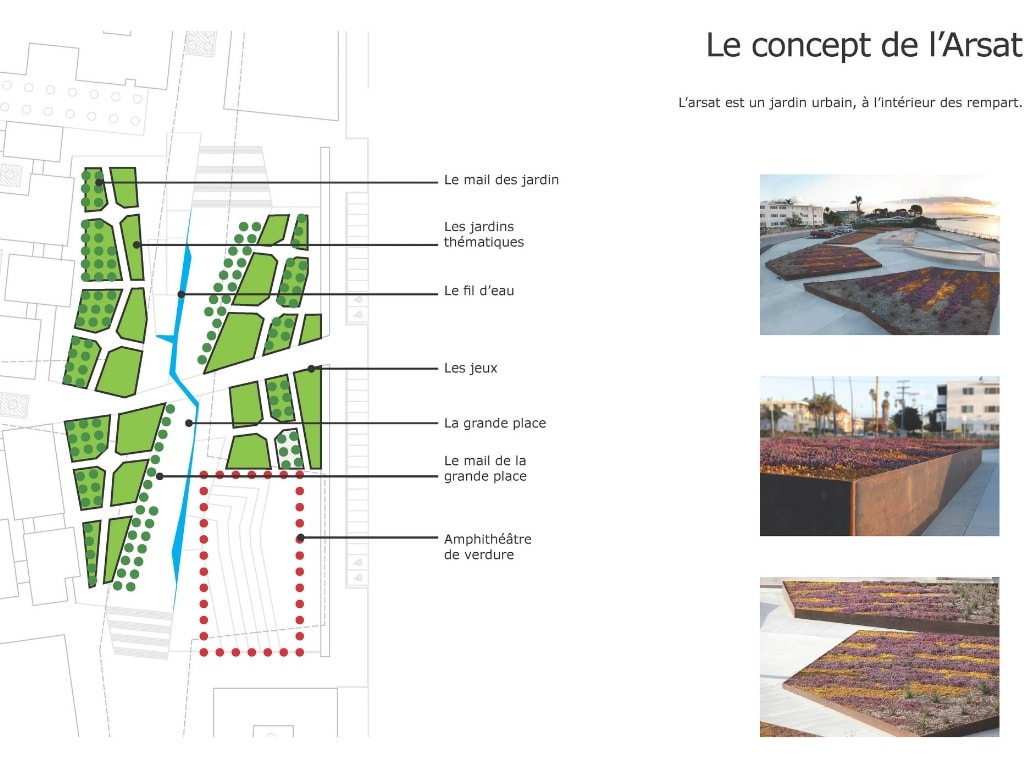 As a firm we find participating in international design competitions provides an opportunity to:
Showcase creativity  and explore non-typical design solutions.

Collaborate with designers from different backgrounds

Design in a different environment and culture with opportunities for research and collaborative learning

Discover new ways to communicate ideas

Expose ourselves to new markets

Showcase the scope of the work we can do and the depth of our design skills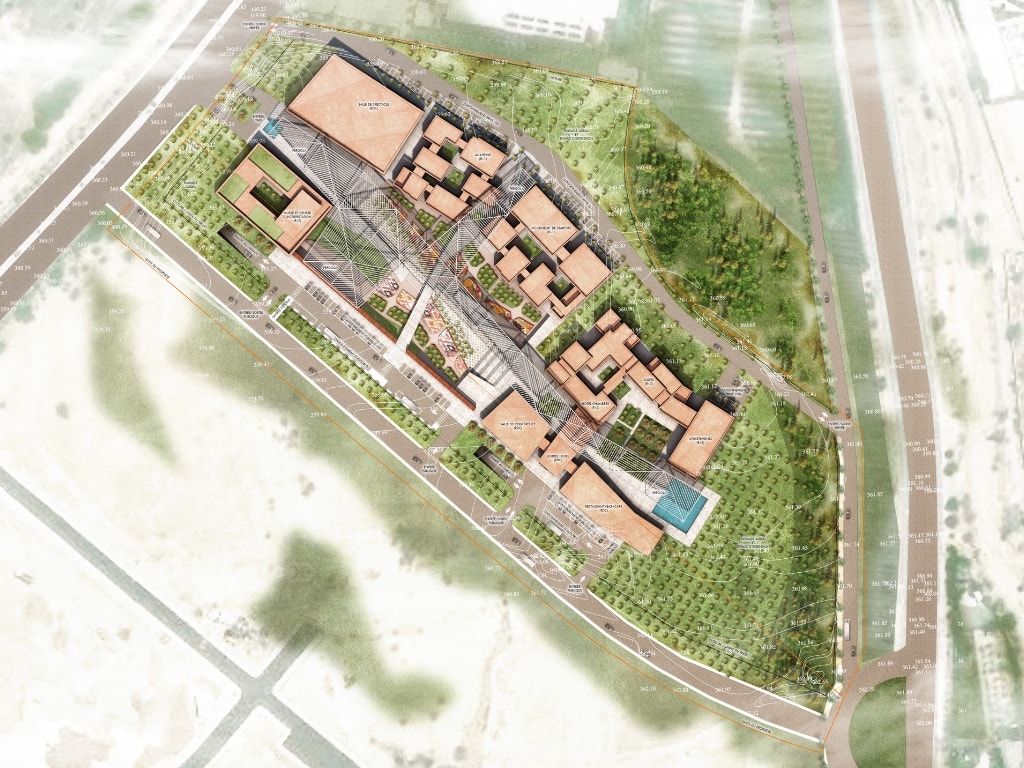 Standing Out In Any Language
International design competitions can sometimes feel like a double edged sword. For starters, you don't have contact with the client. Therefore, we have carte blanche to dive into an idea. However, on the downside there is no communication with the client, something that we value and is critical to our typical projects.
There is bit of a leap of faith that we have researched the program and the client brief to be thoughtful about the intent as we set the course for our design response.
Also, the competition can be fierce.
"In a competition you have to stand out," said Coffman. "If you are too conservative, you will not get a second look. However, once you get people's attention, you still have to convince them this is the best design – that it is bold, yet well-developed and feasible."
Brian Coffman, AIA, LEED AP, Principal at A359
Luckily, international competitions take advantage of our key strength--collaboration. And international collaboration just adds an exciting twist.
Architects must be certified by a country to design and build within its borders. Plus, when working internationally, it is beneficial to partner with a local firm that understands the building codes, customs and tastes of that country.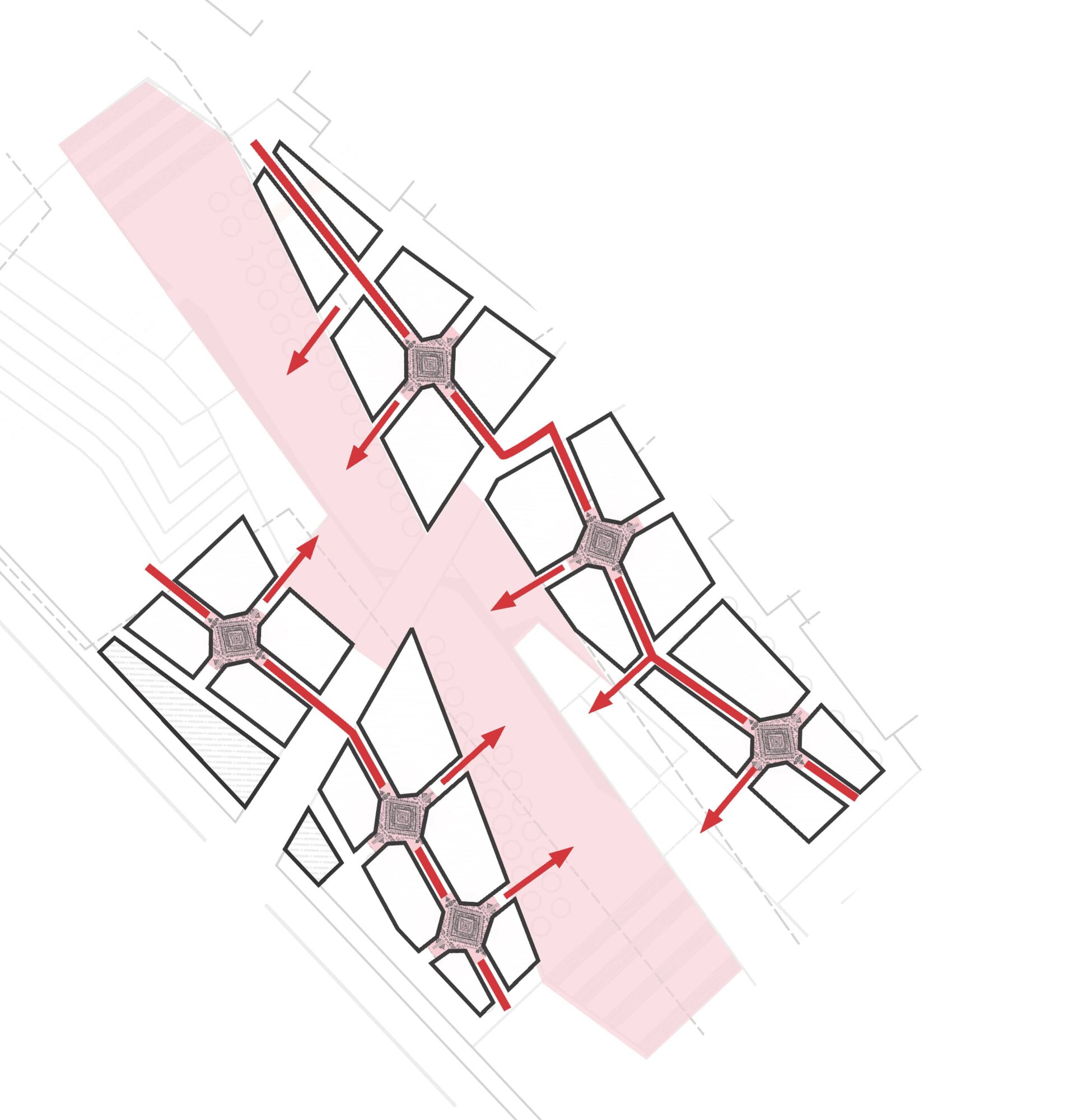 Working with our international partners helped us apply checks and balances. We all have certain perceptions about design and building typology based on our culture and background. Having multiple perspectives can be challenging at first, but often drives us to unique solutions that would have not resulted without this collaboration.
Brian Coffman, AIA, LEED AP, Principal at A359
The team members had different perspectives of client expectations. We spent a great deal of time sharing our thoughts and collaborating to find common ground, especially regarding the overall layout of the project. But because of this dialogue we really nailed the master planning aspect of the project and moved forward together with confidence. It was perfect.
Zouhair Chanoui at PURE Architects in Rabat, Morocco
Communicating Internationally
Today, international collaboration is easier than ever. Gregory Kissel, our president, shares that technology really enables international collaboration.
Technology has shrunk the world. Working overseas can now feel like working with someone next door. The skills we bring to those projects are the skills we bring to other projects in the US and abroad.
Gregory Kissel, AIA, LEED AP, Principal at A359
The WhatsApp messaging system was crucial. With multiple team members in different time zones, it allowed the project to keep moving fluidly. We were able to post renderings and sketches to the group and people could respond on their own time. As an architecture firm, we now use WhatsApp to communicate anytime we are working remotely as well. This back and forth communication shaped the landscape concept, for example.
Usually we plug our landscape design into a space given to us by the architect. For this competition, the architecture and landscape design was a back and forth process. They fed off each other. The final result was that the architecture was integral to the landscaping, and the landscaping was integral to the architecture. They were an inseparable whole.
Mathieu Maniaci, Luxuriance Paysage in Rabat, Morocco
Another fun challenge was the many different languages spoken: English, French, Arabic and Spanish.
The primary language we used to communicate was English, and the final presentation was translated to French. The Moroccan firm members generally spoke English as a second language, but some team members didn't. In particular, the graphic designer and I struggled to communicate in English. But one day when I was on site in Morocco, we discovered he spoke Spanish and I speak Spanish, too. I gave him a hug and we could communicate in Spanish after that.
Brian Coffman, AIA, LEED AP, Principal at A359
Also important in international architecture competitions is allowing sufficient time for documenting our work. Design concepts, for example, don't translate literally. Nuances are often lost in translation. Writing our design brief was a careful and time-consuming process. There were a lot of review and revisions of our text.  Having team members with multiple languages helped. We were able to combine our translated documents with enough time to fix any text that might be misunderstood.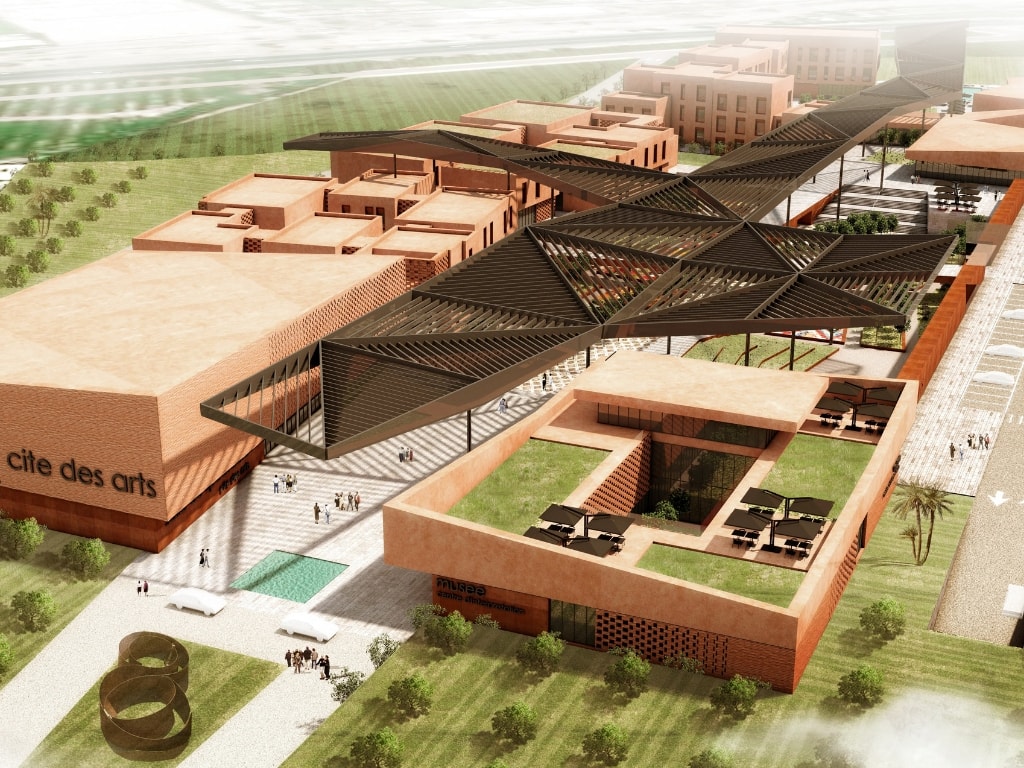 Advancing Research and Collaborative Partnerships
From our two international competitions, our results were very positive. Our 2013 competition entry resulted in a commission to design a Public Service Hall. Unfortunately, an international pitfall is that the work was halted due to political upheaval. For the Cite des Arts project we were awarded second place and a $10,000 prize for the team.
We are happy with our results. It's rare to have placed in both competitions entered. Beyond that though, we would have been satisfied with our investment as our efforts advanced our firm's research and design breadth. As a firm, we choose to pursue competitions when we can find gaps in our schedule that allow for those intense periods of work, she said. We feel the positives outweigh the negatives. We have built collaborative partnerships overseas and learned that we can compete and win on the international stage.
Cori Cassidy, AIA, LEED AP, Principal at A359